Battery Backup Sump Systems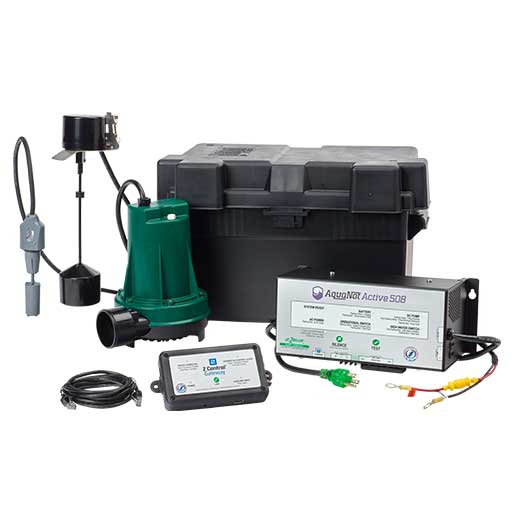 Most big rainfalls happen during storms and most power outages occur at this time, too. There's no worse time for your sump pump to stop working, that's why it is important to have a battery backup. Bay Drainage has battery backup sump pump systems that will do their part to keep your basement dry. If the power goes out or your main pump stops working, the battery backup will kick in and take over. Depending on the size of the battery, you can have several hours of reassurance that your home or business is protected. The batteries are trickle charged, keeping them ready at all times.
Why have a battery backup sump pump?
If the power goes out your primary pump will not run. This will lead to flooding in your home or you bailing the water from the pump.
If your primary sump pump clogs or has other mechanical issues, you have something to back it up.
If the float switch on your primary sump pump doesn't function properly it can cause failure leading to flooding of you home.
If you've already installed a sump pump, then you know the importance of keeping your basement or crawlspace dry. A backup sump pump system is just another layer of protection. It won't do you any good to have a sump pump installed if it can't do its job.
Protect the investment you have in your home with a Zoeller battery backup sump pump and sump pump alarm from Bay Drainage. With 25 years in the business, you can count on us to find the right solution for your home. Let Bay Drainage get you set up with this important drainage solution, give us a call and find out how a battery backup sump system can help keep your home and family protected.