A sump pump is a great thing to have to keep your basement dry, but if it isn't working, then you may be in big trouble. A sump pump alarm will alert you that water has risen to the height of the sensor, meaning the pump is either not working or isn't keeping up with the water. This will give you a chance to head off a potential flooding disaster.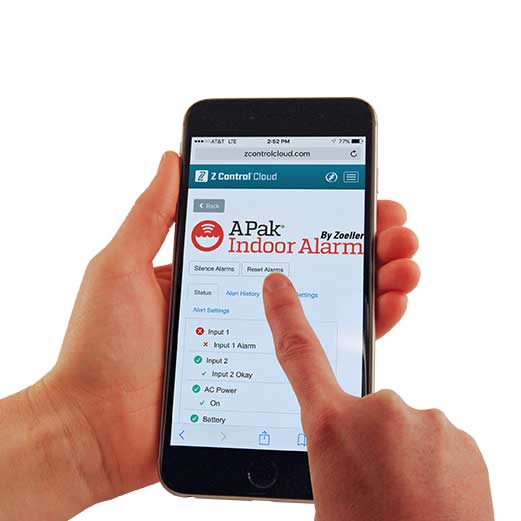 You know the importance of keeping your basement dry, or you wouldn't have installed a sump pump. Make sure you don't receive any unpleasant surprises from a broken or overwhelmed sump pump. Water in your basement can damage the foundation of your home or business. In addition to structural problems, a wet environment can promote mold growth which can negatively impact your health.
You can implement a sump pump alarm when you have a new sump pump installed or you can have one set up on an all-ready existing sump pump system. It's never too late to install another line of defense against flooding in your basement or crawlspace.
We recommend the Zoeller sump pump alarms and sensors. We recommend using a sump pump alarm in conjunction with a sump pump or battery backup sump pump system from Zoeller to keep your home dry and protect your property. In addition to lights and alarms, Zoeller makes sump pump alarms that can alert you through a text message, email or push alert. To find the right solution for your home, contact us for a free quote.
Contact Bay Drainage today and ask us about our line of sump pump alarms. No matter how you want to be alerted, our drainage experts will work with you to install the best alarm configuration for your situation. We want to keep all the homes in the Bay Area dry, so let us know your situation and we'll work with you!