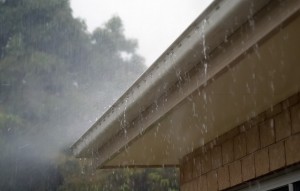 If you need to move excess water quickly and efficiently from your property, then let Bay Drainage assist you with our knowledge of surface drainage techniques and applications. Our knowledgeable team of experts will assess your situation and determine the best method to rid your property of excess water and protect your home or business. Please visit our Contact Us page and let us know if you are having a surface drainage problem in the Bay Area of California.
Poor drainage can be caused by improper sloping of the soil around your structure, or downspouts not draining correctly. Both of these can contribute to water not draining away from your home or business. Excess water around your foundation or in your basement or crawlspace can cause a lot of problems. In addition to structural damage, water and humidity can promote mold and mildew growth, which can endanger your health.
What problems occur from poor drainage?
Poor drainage in your yard can lead to larger problems than harming your garden or ruining your lawn. When excess water builds up around your foundation walls or under your concrete it can cause pressure to build up. It can crack concrete or cause major foundation problems, like bowing or leaning walls or uneven settling. Having the correct drainage for your yard is essential to the health of your home.
We use Christy Concrete Products for a cost effective drainage solution. We offer in-ground construction of drainage systems. The products we use are made of superior materials that exceed industry standards and will give you peace of mind and confidence that your home or business will remain dry. Let us come take a look at your yard and find a drainage solution that fits your needs. Call today to schedule an inspection and get a free quote.