Bay Drainage has been proudly serving the Bay Area for over 25 years. We have earned a reputation for expertise in erosion control, drainage solutions and retaining wall construction. Other services we provide are concrete pouring, crawlspace encapsulation and sump pump installation. We are the name to call for drainage services in the Bay Area and surrounding area.
You don't need to take our word for it, though. Contact us for a free estimate and experience the professional difference that Bay Drainage offers. We'll provide you with excellent customer service and competitive pricing and our expert inspector will sit down with you and discuss your situation. They will evaluate your property and work with you to determine the best solution for your home or business.
Best Tools In The Industry
Bay Drainage uses products and tools from Earth Contact Products, Christy Concrete and Geo Options, Inc., recognized leaders in their industries. Some products we use include: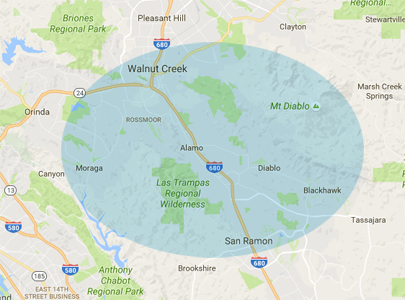 Vapor barriers and crawlspace products
Zoeller sump pumps
Cities We Serve
By having our team of professionals use the best tools and products available, we'll give you the best service possible. You'll have the confidence that your home or business will be safe and protected from further damage. Our expert installation of a drainage system or retaining wall will keep you secure. Regardless of what water drainage protectection you are needing, Bay Drainage has the knowledge and tools to give you the right solution at an affordable price for your needs in the Bay Area.