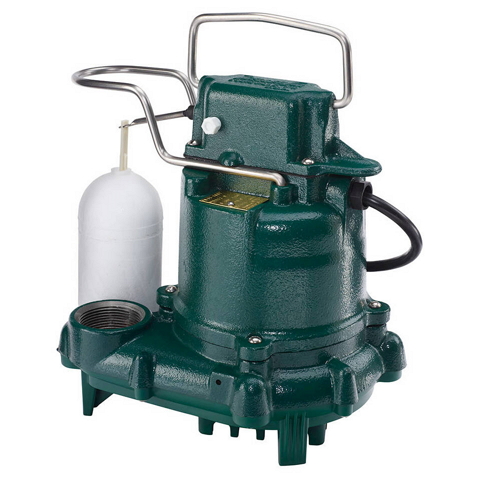 Bay Drainage has the total drainage solutions for you in the Bay Area of California. Our team of experts will inspect your situation and determine the best sump pump system for your home or business. A dry basement will help protect your structure from foundation damage and will prevent mold from growing and spreading.
Sump pumps keep excess water from flooding your basement, directing the water out of the building and away from the foundation. You need to make sure that you have the right size pump, pit, and pipes for your building's particular situation. If the pump is too small, it may not be able to keep up with the rainwater and your basement can flood. We have a wide variety of sump pumps available, so we'll make sure you have the right pump, giving you peace of mind.
At Bay Drainage it is our mission to use only the best products. That is why we prefer the Zoeller M53 sump pump system. This system is corrosion resistant and the pump itself is stainless steel. There is no screen as part of the assembly so you don't have to worry about the system clogging. When you really depend on your sump pump to keep things dry, you need a sump pump like the Zoeller M53. To learn more about this product or to get a quote on this or any of our other battery backup sump pumps or alarms, call us today.
You wouldn't hire a mechanic to paint your house, so why would you hire a plumber to put a hole in your basement floor. Make sure that you hire someone who has experience with foundations and drainage systems. The experts at Bay Drainage know all about drainage solutions, concrete repair and sump pumps, battery backup systems and more. Contact our sump pump professionals to learn more about how we can keep your home or business dry and safe.