Drainage Services in Blackhawk, California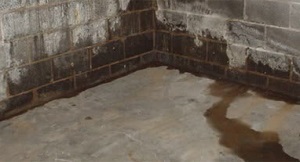 Many residents of Blackhawk, CA have had the misfortune to have to deal with a wet basement or crawlspace or other drainage issues. No matter what your drainage problem may be, Bay Drainage has a solution for your home or business. Our professionals are dedicated to giving you premiere customer service, competitive pricing while repairing your home with the best tools and products in the industry.
We are proud to offer a variety of drainage services to the people in the Bay Area:
If you notice any signs that your home or business is experiencing drainage problems, call Bay Drainage immediately and schedule a free inspection and estimate. Investing in drainage solutions now will save you money, time and heartache later. A small problem can quickly become a large problem with huge consequences if it's not taken care of.
Expert Drainage Solutions in Blackhawk, CA
Contact Bay Drainage today and speak with our friendly and knowledgeable staff. We'll inspect your home or business for free and work with you to develop the best solution for your individual situation. We want you to be satisfied in addition to keeping your home or business safe and dry.